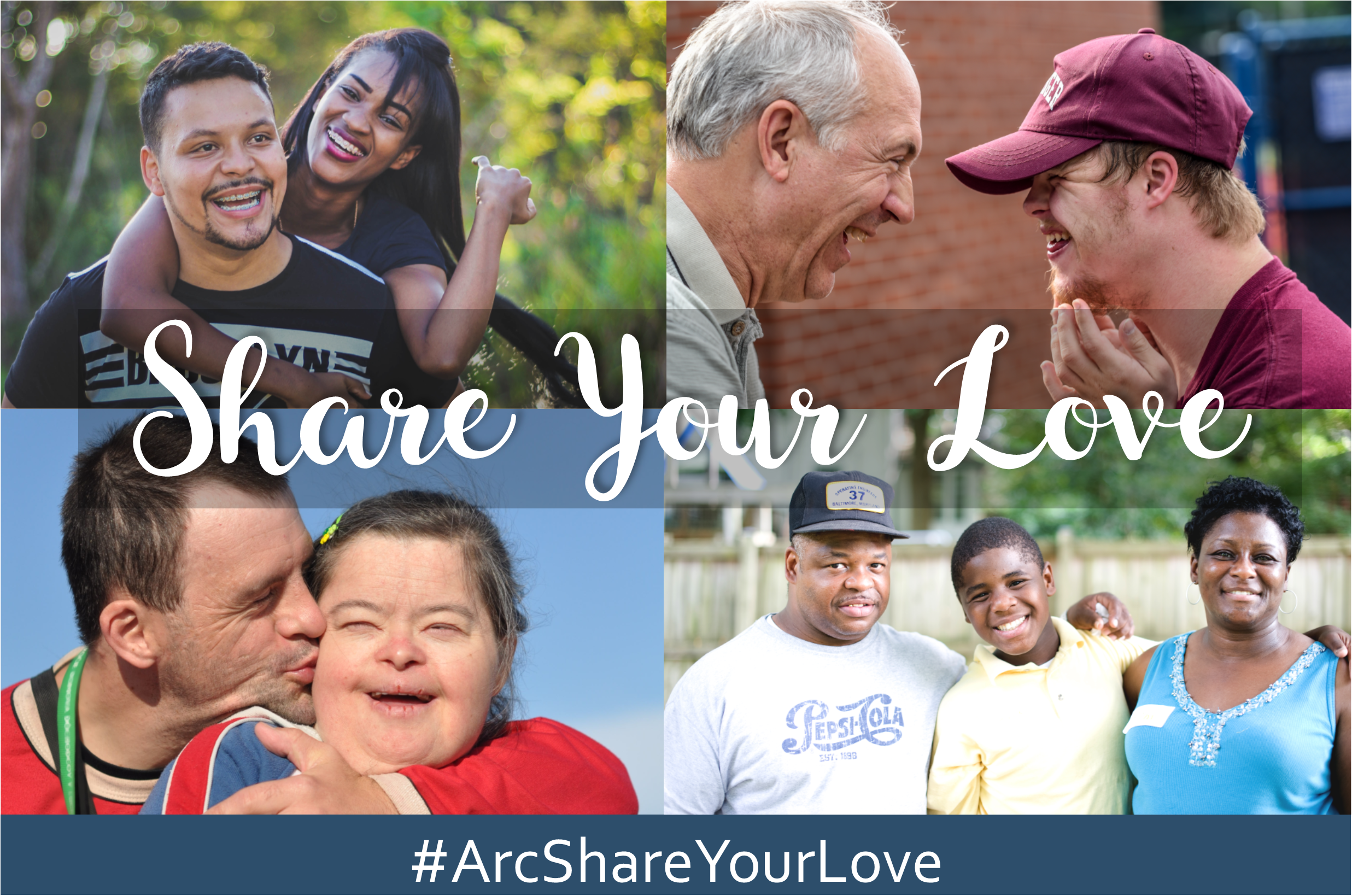 March is Developmental Disabilities Awareness Month
Celebrate Inclusion!
We want to see how you celebrate inclusion with your family and friends. Post your favorite photo on social media and add the hashtag  #ArcShareYourLove.
How to Participate:
Find your favorite photo
Post your photo to Facebook or Instagram and tag it with #ArcShareYourLove
Check out the gallery to see how others are sharing their love with The Arc. 
The Arc of Monmouth will share* your photo in our online gallery. The best photos will be reposted on The Arc's social media pages!
Share Your Love Gallery
Petra and her friend at camp

Dani and her grandmother, Sharon

Celebrating 1 Year of Autism Adventures Together

Pat's family is full of love

The Warriors = Spirit of Inclusion